Onside's in-app registration and downloading the app
You're new to Onside? Welcome! We look forward to having you with us.
Creating an account in Onside is quick, easy, and done directly in the app.
Here's a quick video on how to do it, otherwise continue on to the steps below.
1. Download Onside
To start off with, if you haven't already, download the Onside app to your phone. Tap the App Store for Apple devices or the Google Play store for Android, then search for 'Onside'.


Once you have downloaded the app, tap open, or tap the Onside icon from your home screen.
2. Enter your details
When you open Onside for the first time (or log out of your account), you'll be greeted with this welcome screen .
Click 'Create new account' to get started. Then enter your details.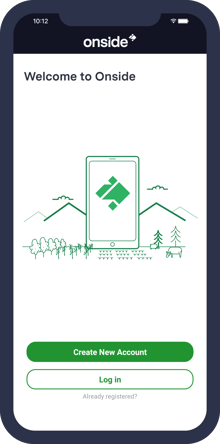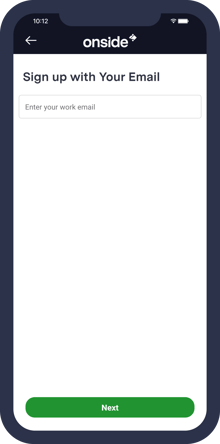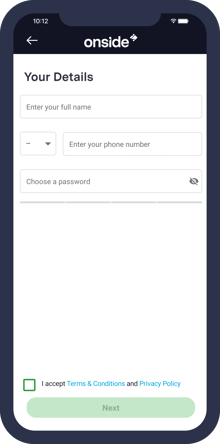 3. Join an existing company or create a new one
Having a company in Onside is important in order to keep your staff/colleagues, managed properties, billing, and teams in one central place. Your company name also shows on the reports and visitor list of the properties you check-in to.
To add or join your company, tap 'Complete My Profile', 'Find My Company', and search by the company or organization name.
If it already exists in Onside it will show in the list. Tap it and the admin of the company in Onside will get a request for you to join. This will make it easier for them to assign you to the right properties/teams later on.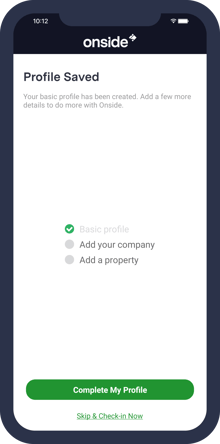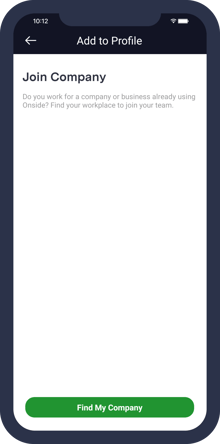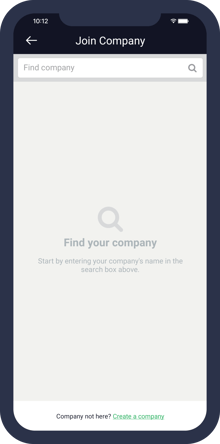 If your company is not in the list, tap 'create a company' at the bottom of the screen, enter the name, and tap 'Create Company'.
You'll also have the option of adding a property to your company if you're in a hurry, however this is best done by
logging into our website
so you can take advantage of all the property features.
Once you choose 'Skip for now', you're ready to go.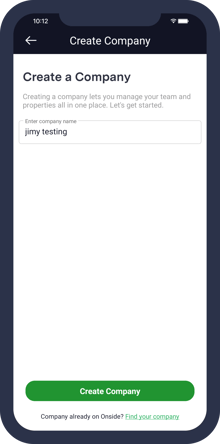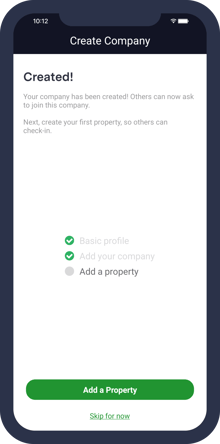 Help - The app won't install.
Usually, when the app won't install it's for one of two reasons, either;
Your phone doesn't have enough storage space;
Your phone's software or "OS" is too old.
When you try to download the app, it should advise which of these scenarios is occurring. If you're out of storage space, see if there are any photos or videos you no longer need, then delete them and try again.
If your phone's software is too old, it will usually say something like "Your device is not supported" or the download button will be greyed out. In this situation, it would pay to see if your phone has any updates available. You can find out our supported versions here.
If you already have an account, but can't log in, try resetting your password.

If you need any help or have questions, call us on 0800 ONSIDE or email help@onside.co.nz.