A quick guide on adding your staff to Onside Teams
We've made it very easy to add and remove your staff from your Onside teams and give you a quick and clear view of who you have in your team. You can also add staff into more than one team.
Take a look at our video guide, or follow the steps below
Adding users
Once you're in the web portal, click the 'All Teams' option from the sidebar, then click on your team. Add your staff to the team from the green 'Add' button in the top right.

You'll only be able to add staff who are already part of your company. If they're not, you'll need a Company Admin to add them first.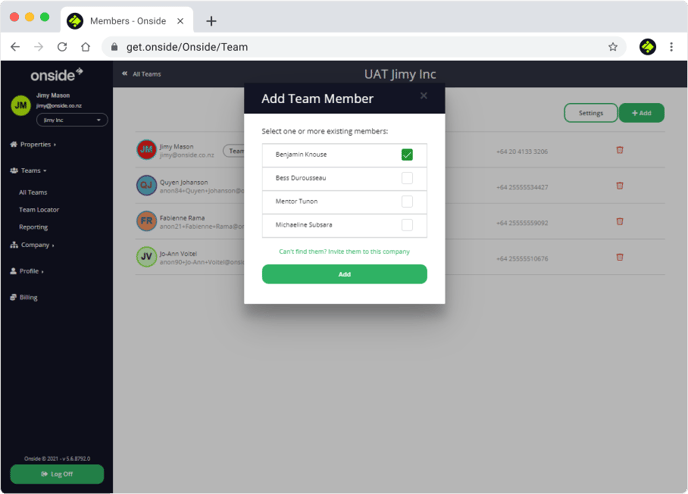 Team member vs Team Leader
If a user is a '"Team Leader", they will get the overdue notifications of the staff in their team. They will also have access to your company's Visited Property list and Team Locator dashboard.
To make a user a Team Leader, click on the 'Settings' button and tick who needs to be Team Leaders.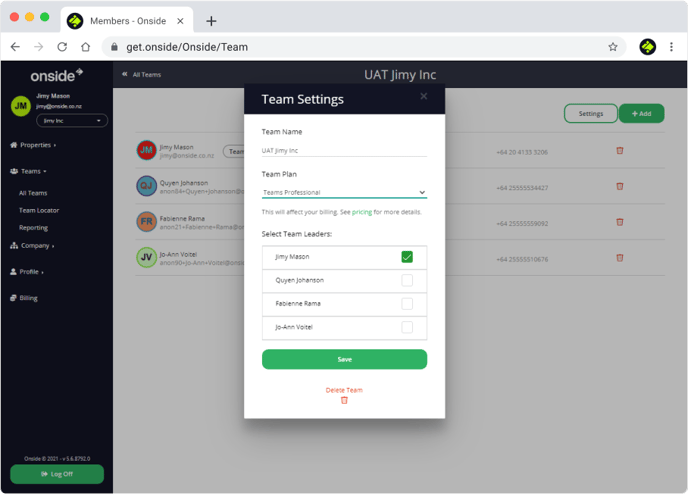 Choose a plan
You'll need to choose which plan your team uses - Onside Teams Essential (notifications) or Onside Teams Professional (notifications and automated calls).
For teams on the Onside Teams Professional plan, once enabled, it will give you a new "Overdue Dialer" button. Click on that and drag the Team leaders names up or down to set the order of receiving the overdue phone calls.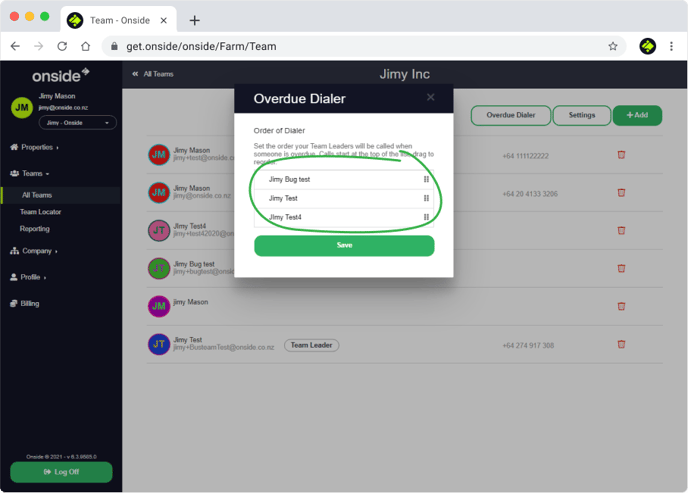 If you have any questions, give us a call on 0800 ONSIDE. Click on the links below to navigate to the other tab's help guides.
Onside Teams - Visited Properties