Managing your Onside subscription
Onside's Starter and Essentials plans are the paid versions of Onside for your properties. There are no hidden fees or set up costs, just a monthly subscription.
To subscribe, you need to create the property first and be an admin of the property.
Currently the upgrade option is undergoing changes. Please reach out to us on 0800 ONSIDE (NZ), 1800 112334 (AU) or help@onside.co.nz to upgrade.
Setting up your subscription
Log in to your Onside account
Click on the property you're wanting to upgrade.

Click on either of the green upgrade buttons





On the Property Essentials plan, choose if you want to pay monthly or yearly, then select 'Upgrade'.



Follow the prompts through, completing the necessary billing information. You will be able to choose between Credit Card payments or Direct Debit by the tab at the top.


That's it, your subscription has been activated. You'll now have access to the paid features such as; adding and managing risks, getting a kiosk, setting an emergency plan, creating a job list for your visitors.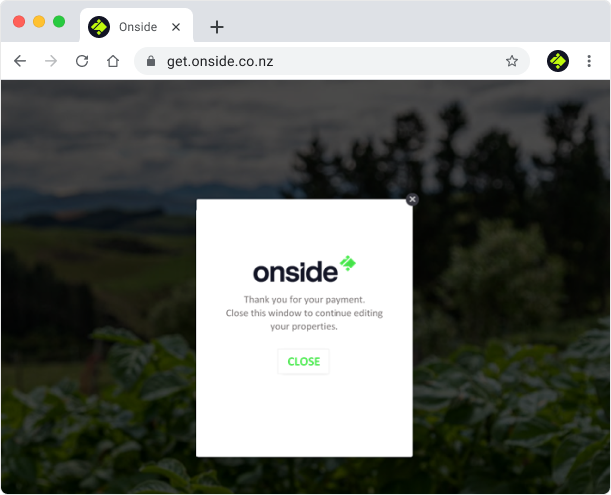 Cancelling my subscription
If you would like to downgrade your property to the free Property Basic plan, you can call us on 0800 ONSIDE or email us at help@onside.co.nz and we can do it for you.

Alternatively, you can follow these steps;
Log into your Onside Web Portal
Select 'Billing' from the left side.
Click on the property you want to downgrade.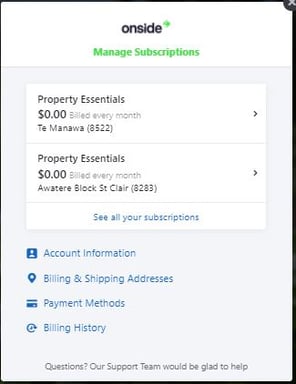 3. Click 'Cancel Subscription'.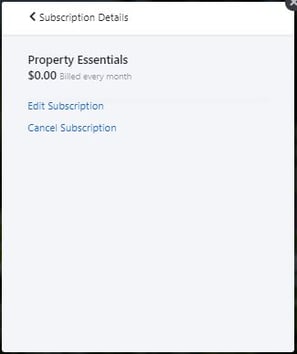 If you need to downgrade more than one property, repeat the above steps for each property. If you would like to remove the property entirely, you can do this from the 'info' tab of the property. Be aware though, you would lose its history.

If you have any questions or need any help, call us on 0800 ONSIDE, or email help@onside.co.nz.