Remind your visitors to check-in with Onside signs
Making sure your visitors are aware you're using Onside is one of the most crucial parts of getting your property fully set up. The best way to do this is by having an Onside sign at the entrances to your property.

If you need an Onside sign for your gate or property you can order them through our website. The signs are 690mm point to point and made from high-quality aluminium composite. They can also be customized with your property name, such as the example below.

The orders placed through our website will be sent to one of two signwriters, to reduce shipping costs between the North and South Island. Dynamite Signs is based in Christchurch, Evocom is in Te Puke. The signs cost $55 each + postage (+GST).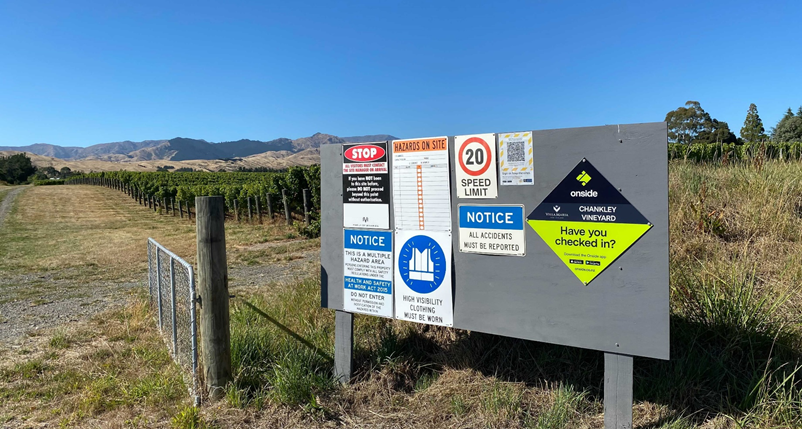 If you have any questions, feel free to get in touch with us on 0800 ONSIDE or email help@onside.co.nz.