Learning how to use Onside
If you've just started with us, need a bit of a refresher, a bit of help, or step by step guides, take a look at our help resources below.
Our collection of articles, videos, and guides on all things Onside. If a user has asked it before, chances are we have an article written for it, ready to help you.
Offering a more interactive experience, our live webinars are held every fortnight. They cover off everything in Onside a user will encounter. Our live webinars come in two variants, one for for general users of Onside only using the Onside app, and one for Admins, covering off everything they will have access to.


For more guided, step by step help, we've also created Onside University. Onside U provides video modules specific to how you'll be using Onside.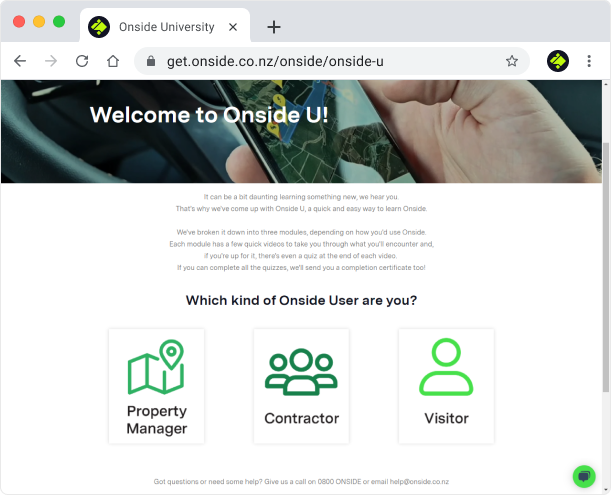 If you have any questions or need any help, give us a call on 0800 Onside or email help@onside.co.nz.