A quick guide to the different admin types in Onside
In Onside we have 3 types of admins, each with their own specific functionality. They're broken down like this;
Property admins
Property Admins manage properties they're part of and get risk and incident notifications, End of day notifications (if set), as well as optional visitor check-in/out alerts.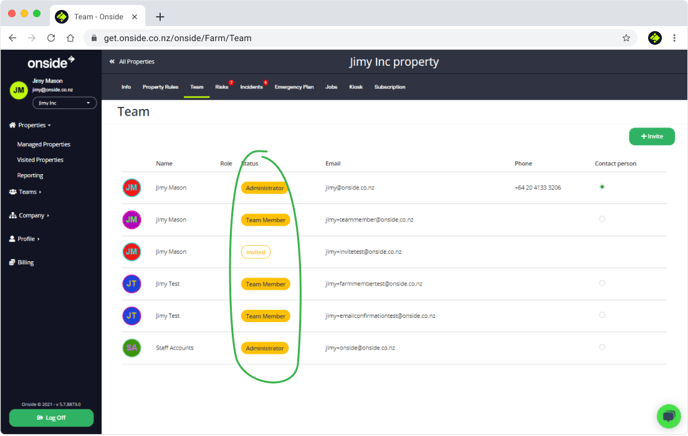 Team Leaders
Team Leaders manage staff going out to properties and get their overdue alerts. They also have access to a list of properties private to their company, as well as reporting and the Team Locator dashboard.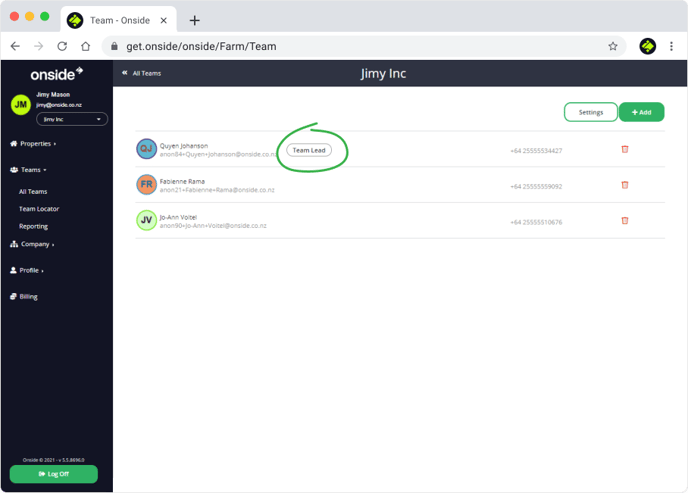 Company Admins
Have visibility and access to everything on the account, as well as control over which staff members are added to the company, the company name, and end of day notifications. They do not receive notifications from teams, and only property risk and incident notifications if they have ticked the "All Properties Risk & Incident Notifications" tick box in Company Settings.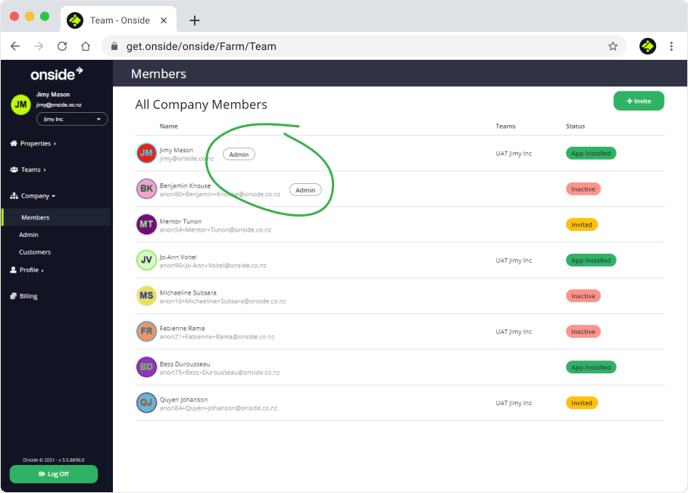 If you have any questions or need any help, contact us on 0800 ONSIDE or email help@onside.co.nz.