How to view your current visitors without using the Onside app
From time to time you may need to see who is currently checked in to your property, but you don't have your phone handy to check via the Onside app.
Simply generate a report for your property using the steps below and look at your visitors without a check-out time. These people have not left your property yet.
Log in to the web portal and
Click the 'Reporting' tab from the side menu under 'Properties'.
Select your property/properties,
Change the report type to Visitors,
Select your format and download;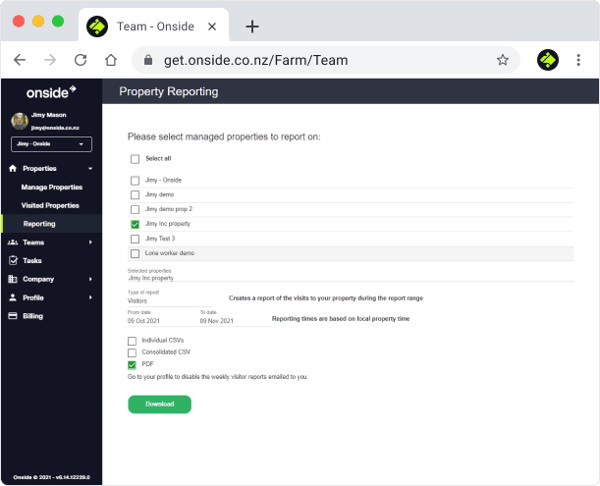 Alternatively, if you have the Onside Kiosk, you could simply tap "Check-out" to see who has yet to check-out from your property.
If you need any help or have questions, feel free to email us at help@onside.co.nz or call 0800 ONSIDE.