Adding, editing, and deleting your personal details in Onside
You can change any of your account details you signed up with, except your email address. Currently, Onside uses your email address as the information that uniquely identifies you, because of this, the email address cannot be changed.

If you would like to add documents to your profile or find out more about this feature, click here.

If you're looking to delete your account, click here.
Via the app
Tap the menu icon in the top left of the app and then edit in the top right.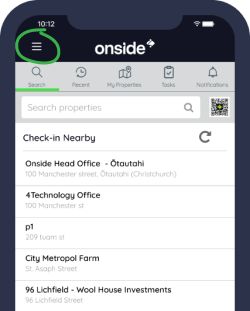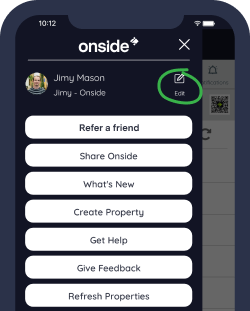 From here you can;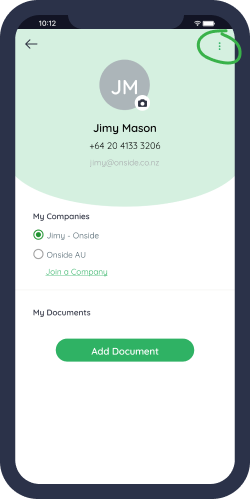 Add documents or certificates. More details on that here.
Change which company shows when you check-in to properties (if you're part of more than one company).

If you don't have the option to change between companies, you'll need to get the Company Admin

to add you to the company in Onside or tap 'Join a Company'

Tap on the menu in the top right to change your name and/or phone number;
Add or update your profile picture;
Delete your account



Via the web portal
Log in to your web portal via our website and click 'Profile' on the left and then 'Personal Information'.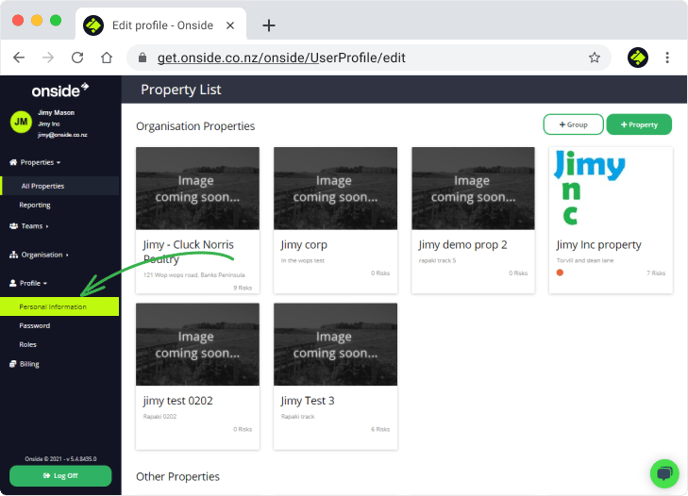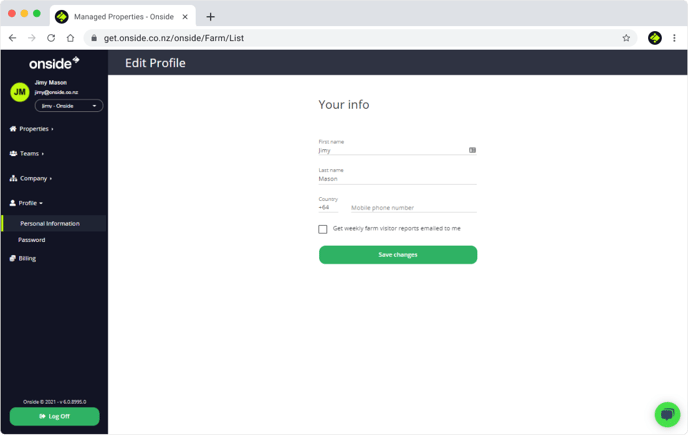 From here you can change your name and phone number.
If you need to change your email address, we suggest simply adding yourself to the team of your property again, with your new email.
Otherwise, if you manage the account, click your name/company in the top right and choose 'Company' then 'Members'. Add yourself with the new email address, then click the Admin tab and add yourself to become a Company Admin (access to everything on the account). Then it's just a case of removing your old user.

If you have any trouble with this, please don't hesitate to call us on 0800 ONSIDE or email help@onside.co.nz.