Accessing your subscription information
You will need to be a Company Admin to access this part of the account.
If you should be a Company Admin but aren't, let us know.
Accessing your billing information in Onside is quick and easy. All of your subscription information is at the ready in your web portal.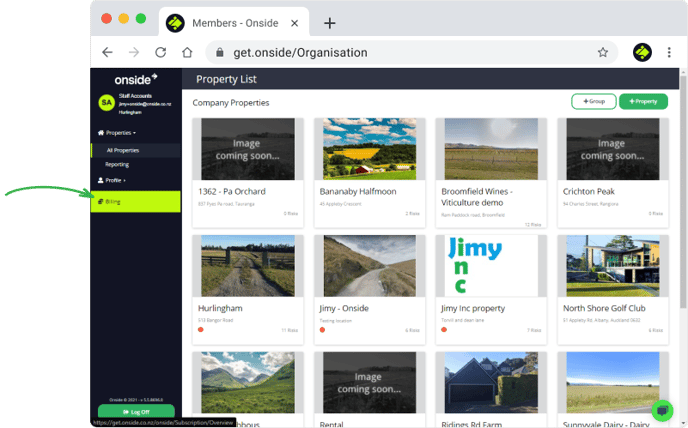 As a Company Admin you can;
Change your properties' plans.
View and edit account information.
View and edit Billing and Shipping Addresses.
Edit payment methods.
View billing history.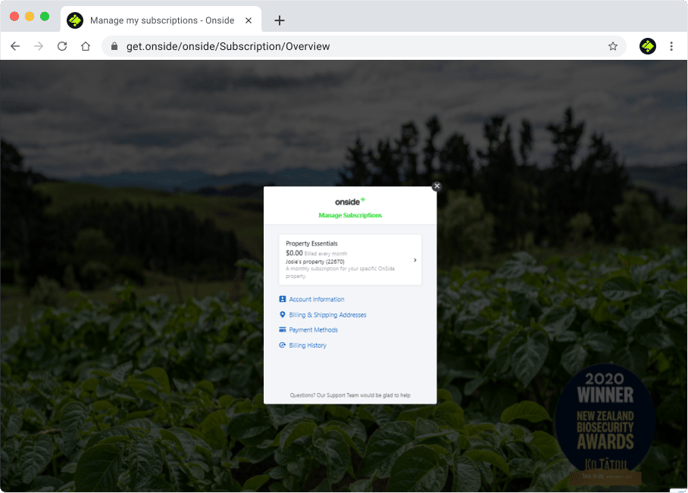 If you have any questions about Onside Teams Professional, get in touch with us at 0800 ONSIDE or help@onside.co.nz.