Step by step instructions on getting your confirmation/activation email.
When starting with Onside, you will have an account created in one of three ways;
You've been added to an Onside property;

You've been invited into a company;

You've signed up via the Onside app.
In all of these situations, you will need to confirm the email address used. The instructions below will show you how.

Confirming my email after I signed up
After creating/registering your account you will receive an email similar to this;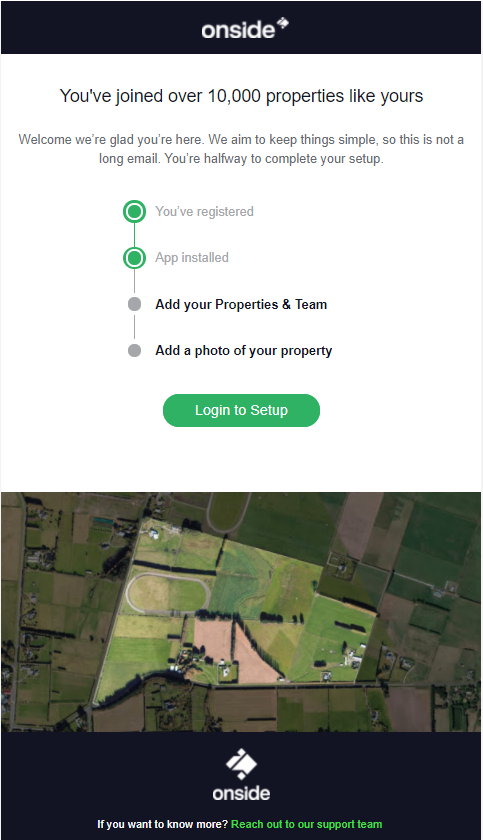 Click the 'Login to Setup' button, log in, and you're onboard.
Confirming my email after I

've

been added to a team or company
When you're added to an Onside team or company, the Administrator will enter your full name, phone number, and email address. It will then send you an email like this;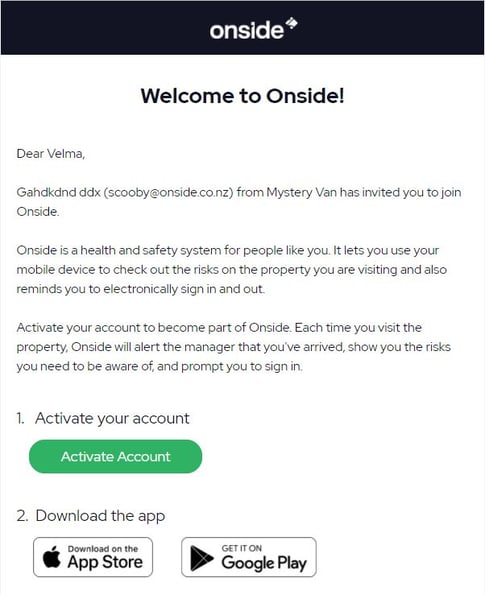 Click the 'Activate Account' button. When you open the app, tap 'Log in' and you will be prompted to set a password.


Help! I didn't get my email...
If you didn't receive your confirmation or activation email, please check your spam folder first.
If the email is not there and you were added to a team, the person who added you can resend the activation email by going into your user under the Team tab and clicking the 'Resend invite' option in green at the top right of the box. Otherwise, please call our Support Team on 0800 ONSIDE (0800 667433), or send us an email at help@onside.co.nz for assistance.