Delete or remove a team member from your property
It's important to ensure that you have the right people in your team, that's why we've made it super easy to manage your staff.
Log into your Onside web portal.
Select the property you want to remove a team member from.
Click into the "Team" tab.




Click on the person you want to remove.
Scroll down and click "Remove team member".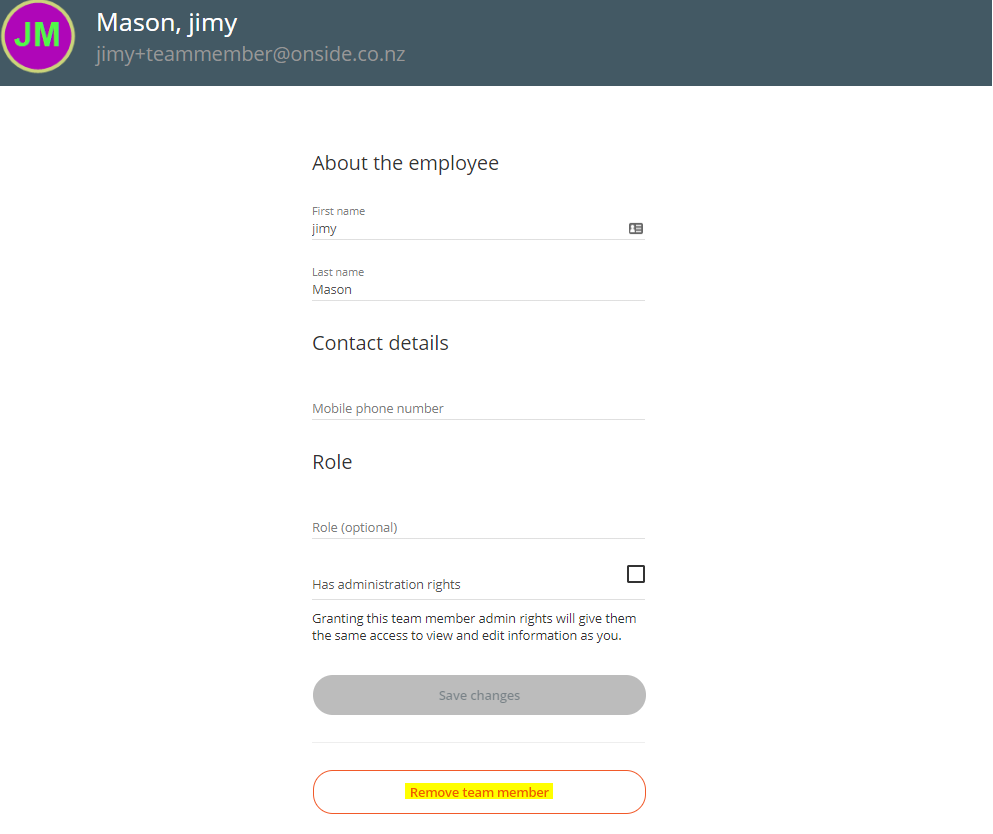 Click "Delete" on the remove team member pop up page.
Note: If you're deleting a team member because their email address is wrong, delete the phone number first, then save, then delete the user. This will stop a "Phone number is in use" message when you try to re-add them with the correct email address.
If you need any help with this or have any questions, please call us on 0800 ONSIDE or email help@onside.co.nz.