Getting reminders to check-out when you leave a property
When you're going from job to job, checking out of a property might slip your mind. That's why we've created our check-out reminder feature.
Once you're far enough away from the property boundary, you will get a notification reminding you to check-out*.
* For smaller properties you need to have travelled at least 100m from its center.
To enable, follow these steps;
1) Tap the menu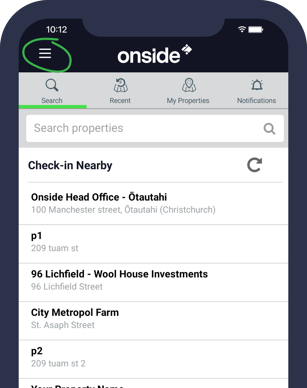 2) Turn on the 'Check-out Reminders' toggle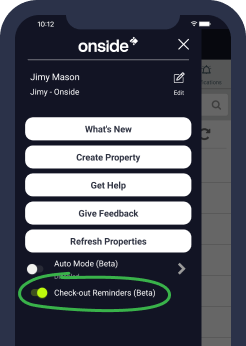 That's all there is to it!
If you have any questions or need help, contact us on 0800 ONSIDE or at help@onside.co.nz.