Inviting visitors and contractors to OnSide is now quick and easy
One of the most crucial parts of getting your property set up in OnSide is letting your visitors and contractors know they need to be checking in when they arrive, and we've just made that much easier.
We've now added an invite feature to the OnSide app which will allow you to choose from contacts on your phone with a quick tap, and then send them a quick text message to let them know you're OnSide. As long as the person is in your phone's contact list with a mobile number, you can use this feature to invite them.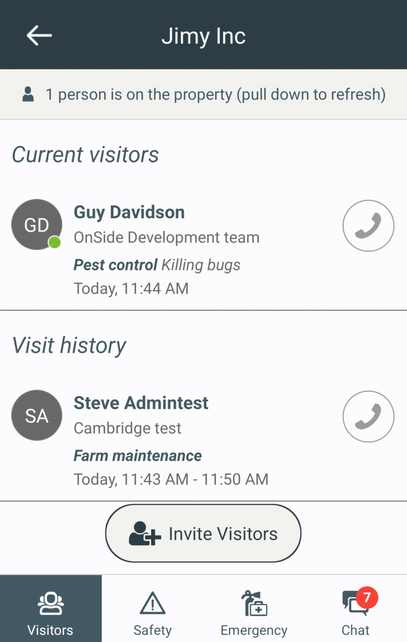 Questions? Trouble? Contact us on 0800 ONSIDE.