With recent global COVID-19 outbreak, it's now more important than ever to know who is visiting your property.
To help you prepare, we've created this quick help sheet with some steps you can take with OnSide to help minimise the risk of spreading Coronavirus.
Use "Property Rules" to let visitors know what to do when they arrive
Log into OnSide on your computer and click on the 'Property Rules' tab;
Enter the rules you want to communicate to your visitors;
The warning comes up in red and is the most visible;
Rules will be displayed to everyone during check-in;

We recommend adding information specific to your own property if you have any, i.e. location of hand sanitizer, who you should advise if there are sick visitors, etc.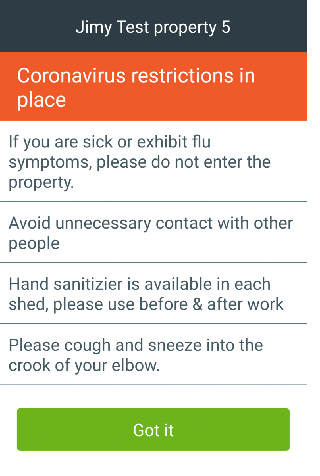 Use "Risks" to mark isolation areas on your property
If you have an isolation area for seasonal workers coming into the country you can add a risk to map the location and make everyone aware
To do this, log into OnSide on your computer, click the 'Risks' tab and add the risk.


Get visitor reports any time, perfect for contact tracing.
Log into your account via our website - https://get.onside.co.nz/onside/
Click 'Reporting'

Choose your properties
Select 'Visitor' for the type of report
Choose the date range and file type
Click 'Download' to get your report.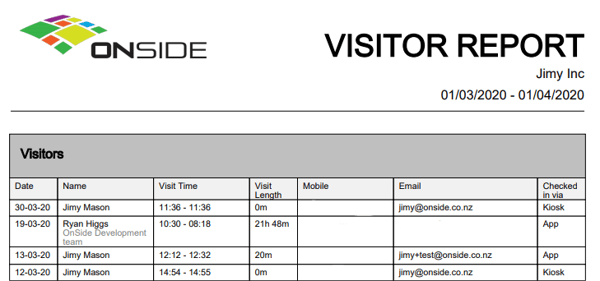 Use "Chat" to communicate with your team and visitors
OnSide "Chat" allows you to broadcast a message to everyone checked-in on your property
To use chat, click on your property in the OnSide app, then click on the chat icon located at the bottom right corner of the screen.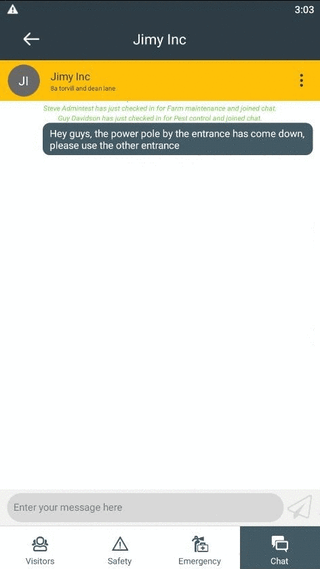 If you would like help using any of these features in order to help contain and restrict the spread of Coronavirus, please get in touch. Also, please share with us any clever ways you are using OnSide so that we can share them with others.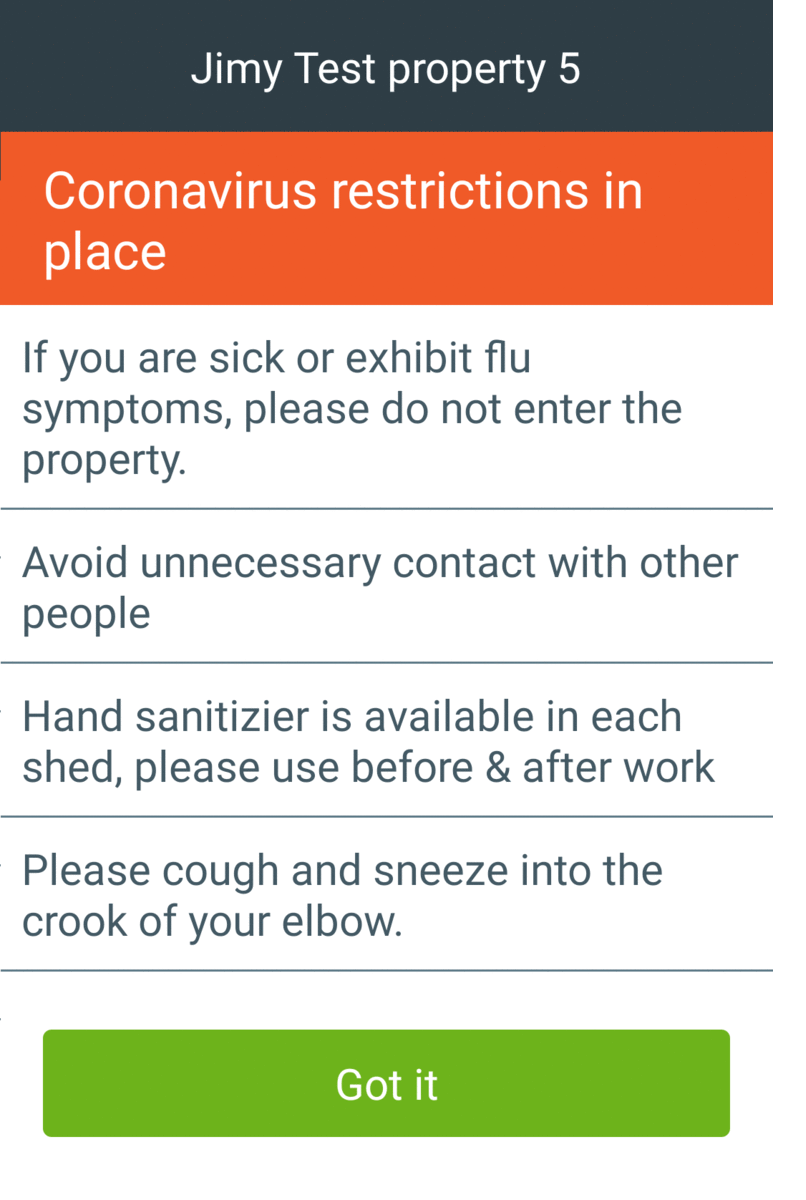 Contact us on 0800 ONSIDE.